3 Surprising Benefits of Fencing
03/19/2019
Fencing as an Investment
When most people think of a fence, they usually think of something that just sits in a yard, not doing much of anything. Luckily, fences are silently adding unique benefits to your home and for your family. When a fence is done right, it can be one of the best investments a homeowner can make. From creating a more comfortable living space to better curb appeal, a fence offer benefits you probably never thought of:
Sound-Proofing
Whether you live next to a busy roadway or you just have loud neighbors, a fence can help. Hundreds of studies explain the adverse effects of noise, from hearing loss caused by extremely loud sounds to generalized anxiety and sleeplessness. Unfortunately, this means the constant drone of traffic is not only annoying but take health tolls on you and your family.
Thankfully, tall cedar or vinyl fences put up a barrier between you and the noise. An 8-foot solid fence out of these materials can carve up to 10 decibels off the sounds. While this may not seem like much, compare the same difference can be heard between running an old dishwasher and the quiet hum of a working refrigerator. Therefore, once a fence goes up, families can notice the sound change immediately–and wonder why they didn't do it sooner.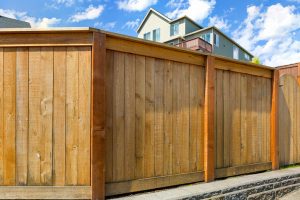 Stylish Security
With the available options in materials and styles, fences are easily customizable to the style of a home. However, it doesn't just make a house look better. It also adds invaluable security for a house. Studies show that a property which has a tall fence is less likely to be burglarized, as a fence acts as one extra obstacle for intruders. For this reason, a fence is not just a pretty thing but is one that offers protection for you and your family.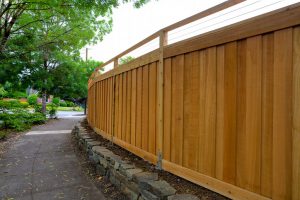 Increased Home Value
As a part of the increased security, curb appeal and neighborhood values increase as fences are installed. When an entire street of homes installs tall privacy fences, the collective sense of security increases the homes' values. For this reason, fences add value immediately after installation and maintain it for years, with little to no maintenance required.
Furthermore, a fence increases the living space of your home. These spaces add dollars, paying off for the investment and then some. Additionally, when selling your house, a fenced yard means a wider array of pet owners and parents of small children as potential buyers–all thanks to your choice to install a fence. No matter how you put it, a fence only adds value to your property, which makes it a smart decision, present and future.
Fencing Springfield IL Trusts
These benefits only work when you choose a quality fence installed by professionals. Choose the oldest-operating fence company in Central IL, Hohulin Fence. With over 120 years of experience, we've become the fencing Springfield IL counts on for their quality fencing solutions.
Contact us today for your estimate!