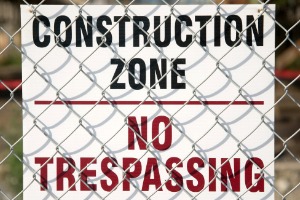 Best Installation of Commercial Chain Link Fencing in Springfield IL
Count on Hohulin Fence for the best installation services and top commercial chain link fencing in Springfield IL. We've been the trusted local source for fencing in Central Illinois since 1897. Call our fencing experts today at 309-965-2241 for a free estimate.
Our installation process ensures your chain link fencing posts get the proper spacing to support the weight and framework of the fabric you choose. As a result, your fence will maintain structural integrity while also holding up to heavy wind loads. Furthermore, our installers factor in the design and construction of post footings to keep your fencing resistant to intruders. Rest assured, our experienced team helps you get the needed strength, security, and durability of your fencing with our installation process. Plus, all our commercial chain link products come with long-lasting warranties and require little to no maintenance.
For more than a century, Hohulin Fence has served Central Illinois residential and commercial customers. We are known for the finest-quality products and services. To request a free quote on commercial chain link fencing in Springfield IL, contact us online now.
For unsurpassed durability and rust prevention, consider our 9-gauge galvanized commercial chain link fencing. Galvanized after weaving (GAW) fabric gives you incredible protection from corrosion and security from trespassers. The GAW coatings cover the base metal completely to protect it from rust and deterioration. Furthermore, the zinc coating uses self-healing properties that continue to protect the base metal even after years of use. In addition, you get fencing that requires no maintenance backed by a 15-year warranty. So, consider our galvanized commercial chain link fencing in Springfield IL to get a long-lasting, maintenance-free barrier for your property.
Hohulin Fence sells and installs top products like ArmorLink aluminized 9-gauge and 10-gauge commercial chain link fencing in Springfield IL. Our aluminized chain link fencing gives you a smooth, long-lasting finish from the aluminum with the maintenance-free security offered by chain link. These products pair high-tensile strength and the aluminizing process for a safe, strong, and smooth solution. Plus, all our aluminized chain link fencing comes with a 25-year warranty. Common uses for this sort of fencing include properties such as:
Truck terminals
Prisons
Airports
Office complexes
Highways and bridges
Warehouses
Hospitals
Recreational areas such as tennis courts, softball diamonds, pools, playgrounds, and golf courses
Vinyl Coated Commercial Chain Link Fencing
When you're looking for the best commercial chain link fencing in Sangamon County IL, you want options. So, Hohulin Fences gives them to you. As a matter of fact, you can choose our 8-gauge vinyl coated chain link fencing that offers popular color selections like:
Our vinyl coated chain link fencing comes standard with a 12-year limited warranty. When you want to add both beauty and security to your property, it gives you fencing that naturally blends into the look of the property it protects.
Contact Us for Commercial Chain Link Fencing in Springfield IL
Add security to your property at an affordable price with Hohulin Fence commercial chain link fencing. To receive a free quote, call 309-965-2241 or contact us online today. Because you want only the best for your property, you want a Hohulin Fence!