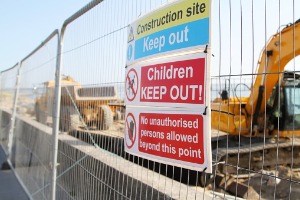 Top Uses for Temporary Fencing in Champaign IL
Increase security, crowd control, and safety at your location with cheap and easy to install temporary fencing in Champaign IL. Hohulin Fence has acted as Central Illinois' trusted provider of fencing solutions since 1897. Give us a call today at 309-965-2241 for a free quote on your fencing needs.
Temporary fencing makes more sense than permanent solutions if you need flexibility, portability, and short-term use when it comes to barriers. Consequently, you should consider Hohulin Fence rental panels to provide the solution you need. Our temporary fencing works well at construction sites, farmers markets, festivals, fundraising events, and youth sporting events. Whether you are organizing a summer concert or just need a temporary privacy fence for a wedding party, our rental panels provide you with an affordable option.
Contact us now to get a free quote on our temporary fencing in Champaign IL. In addition, our rental panels come with optional features such as windscreens, gates, wire partition panels, and driven-post fencing.
Construction Sites Need Temporary Fencing in Champaign IL
Construction companies get a host of benefits from our reasonably-priced temporary fencing in Champaign IL. Thieves often target construction sites for theft of expensive equipment and building materials. However, our temporary fencing can deter theft by keeping trespassers out of your work site.
In addition, temporary fencing can help you keep your construction workforce safe. Plus, construction fencing makes accessing and leaving your job site faster and safer. Also, you can prevent construction debris or waste materials from injuring a pedestrian or piling up in the street outside of your construction site with our temporary fencing.
Our Temporary Fencing Helps Your Event Control Crowds
Seasonal festivals and fundraising events can get affordable and fast crowd control with our temporary fencing in Champaign IL. Our rental panels allow you to direct foot traffic as needed in an easy, fast, and affordable way. Plus, you do not need to build anything permanent or take a long time to put the barriers in place. As a result, your event can benefit from our easy to assemble, customizable, and portable rental panels.
Youth Sporting Events Benefit from Temporary Fencing
Small children can easily lose sports equipment by kicking or hitting a ball out of play. However, you can avoid losing costly equipment with our temporary fencing in Champaign IL. In addition, our customizable rental panels can keep kids from wandering into the path of traffic on roads or in parking lots. Therefore, you can keep participants and family members safer at your events with our temporary fencing.
Keep Pets Protected with Our Temporary Fencing
Many animal rescue groups now hold off-site pet adoption events to help stray animals find homes. Dogs and their owners can easily gain a safe place to play with our temporary fencing in Champaign IL. In fact, you can use our rental panels to make a barrier as large or small as you like.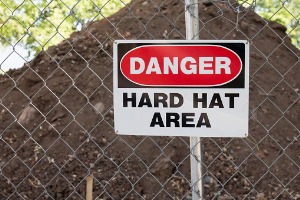 Use Our Temporary Fencing for Portable Advertising
Temporary fencing products provide an easy place to zip tie some advertising signs for your vendors and sponsors of your event. Plus, you can easily move those advertisements to the most-trafficked areas at your event. Also, our rental panels make for a cheap and easy way to direct people toward real estate open houses, garage sales, or bake sales.
Contact Us for Temporary Fencing in Champaign IL
For more than 120 years, Hohulin Fence has served as a fencing industry leader in Central Illinois. Call us now at 309-965-2241 for a free estimate on your fencing needs. In addition to temporary fencing, we offer both residential and commercial fencing products to fit your style and financial needs.