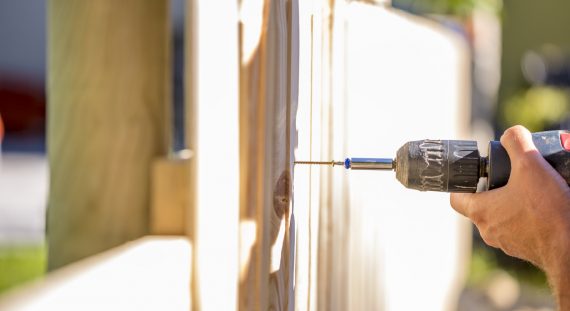 Craftsmanship & Quality in a Privacy Fence for Peoria IL
There are plenty of reasons for homeowners or business owners to want or need a fence. It can show borders, property lines and create and protect boundaries. As the adage goes, good fences create good neighbors! A fence can also keep what's inside safe and secure, like pets at home or children at school. Another potential role of a fence is keeping unwanted people out. From hotwire fencing to vinyl, there are plenty of options for fencing to fit your preference. For example, many residences utilize tall fencing to block the view into their yard from prying eyes. A privacy fence in Peoria Il can make it difficult for drivers or visitors on foot to see what's behind.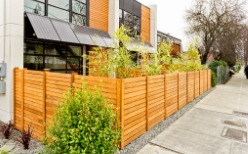 Put Your Privacy Fence to Use
Privacy fences can be used for aesthetic purposes. One example of this is a restaurant that creates a fenced-in area for its dumpsters and garbage area. Employees would be able to access this area to throw waste away when they clean. And the garbage truck can access it on pick-up days. But the public wouldn't be able to see what is beyond the fence, since seeing piles of trash would be unappealing.
There are security purposes as well. If the fence was tall enough and was secured with a lock, it could keep animals and trespassers out.
Another example of a useful privacy fence in Peoria Il could be a fenced-in construction lot. Narrow slats would be able to obscure the view of any supplies and equipment to avoid tempting would-be thieves or vandals.
There is also safety value in privacy fencing and can lower a company's liability. If there is only one way in and the gate is locked after hours, people won't accidentally drive in or walk in and get hurt.
Privacy fences can also reduce noise, such as ones that can be placed around cooling units. It also can have the bonus of keeping unauthorized people out of this noisy area.
Most of all, a privacy fence can be useful for actual privacy, such as homes or hotels that want to section off an outdoor area so passersby can't see through. This could be ideal for a hot tub, swimming pool, space for pets, or generally to preserve the peace of your backyard.
Different Options
Hohulin Fence partners with a variety of brands and manufacturers such as Pexco, Plygem, and Privacy Link to present several options for anyone seeking a custom privacy fence in Peoria il.
We have numerous choices to match the color and style of existing fences, but sometimes with a different arrangement of slats.
For more information about privacy fence options or to arrange a free estimate for your home or business, please call Hohulin Fence in Peoria at (309) 965-2241 or visit us in person at 116 S. Harrison Street in Goodfield.