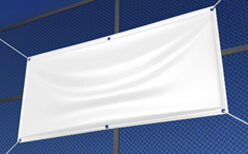 Offering Chain Link Fence Installation Bloomington IL Needs
A chain link fence provides many things for your business, mainly protecting your inventory. It also keeps out intruders, sets boundary lines and gives an additional layer of security. It does the same for homes. Hohulin Fence offers made-in-the-USA fences by a local company installing durable fencing systems. We are a family-owned business with a long track record of excellence, priding ourselves on a high level of satisfaction and service in chain link fence installation. We've been at this for more than 120 years, making quality fences helping clients just like you. As a thriving business, you need the peace of mind that a durable, secure fence can afford. We offer products for both commercial use and residential use. Choose us for chain link installation Bloomington IL needs.
Options in Bloomington
Hohulin Fence offers a wide selection of options, from residential to commercial chain link fencing systems.
Residential Chain Link Fences
Chain link happens to be the most popular and economical solution for property delineation among our Central Illinois clients. These durable residential chain link fences come in a variety of colors, styles and grades. Choose from:
Vinyl coated
Galvanized
Aluminized
Commercial Chain Link Fences
Our commercial chain link fences are also made in the USA in the same materials noted above. They bring a practical, economical solution to any business. Not only are they ideal for parks, prisons, batting cages and industrial plants, you can add on customizations to complement the fencing system. Our athletic fencing, for example, protects players and onlookers during games or practices. As such, you can choose from these related products:
Back stops
Discus cages
Batting cages
Tennis courts
Finally, foul poles
Contact Hohulin Fence in Bloomington IL
In conclusion, to learn more about our chain link fence installation in Bloomington IL, contact us at 309-965-2241. Alternatively, you can email us at info@hohulinfence.com. We are headquartered at 116 South Harrison Street in Goodfield, IL.