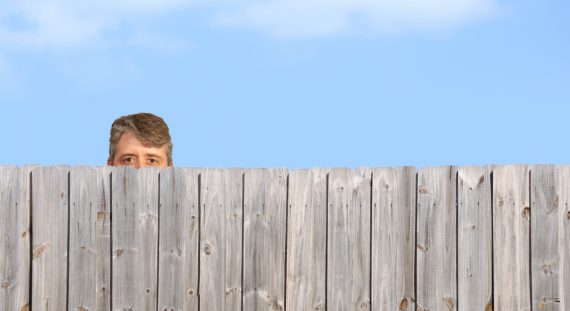 Plenty of Reasons to Seek a Privacy Fence in Decatur IL
What are the best things about a privacy fence in Decatur IL? How about everything?
A quality privacy fence for your home or business will not only provide you with the opportunity to be outside with your friends and family, but it will also keep any pedestrians, neighbors or passerby from seeing what you're up to. You're more than likely not doing anything amiss. But that's the point: everyone should have the right to privacy on their property.
A privacy fence in Decatur IL, can be a welcome addition to a home or business. It can even be used to conceal things you don't need the public seeing, such as when a restaurant puts a fence around the dumpster area. In this case, employees can have access to the area when they take out the garbage. And the garbage trucks can also get into it on pick-up days. But for the most part, the public won't even know it's there. This improves overall esthetics as well as keeping unauthorized people (or animals) out.
A privacy fence can also work to conceal bulky air/cooling units at a home or commercial location. You don't necessarily want people to see these, but you will want to allow access for maintenance reasons. Having a fence there is a great idea since it can also block some of the noise that these units can make.
A privacy fence can also be used to close off an entire lot. You may not want people to be able to see your inventory or equipment. Or, your privacy fence in Decatur IL can block off different parts of a yard. This could be handy for areas like a hot tub/spa in the backyard. You may want to look at the sky or the yard while you're enjoying a good soak, but not necessarily under the watch of others.
The Advantages of Privacy Fencing
Hohulin Fence has been offering all sorts of fencing solutions to the community for more than 100 years. This includes everything from guard rails to kennels to everything in between. Our family-owned company has become known for its quality and creativity. We are willing to work on any size residential or commercial project, from backyards to large maintenance facilities.
A privacy fence in Decatur IL can be customized in different colors, sizes or materials to fit your needs, budget and overall décor. This can include various wood types such as Western red cedar, which can naturally resist pests; or pressure-treated Southern yellow pine, which also is visually appealing.
Another popular option for many customers is a PVC privacy fence from Hohulin Fence that can come in different grain patterns or chain-link. This option can include a lifetime warranty against product failure.
For more information about privacy fences and other fencing options or to schedule a free estimate, please call (309) 965-2241 or visit our main headquarters at 116 S. Harrison Street in Goodfield, IL.