Residential Ornamental Fencing
Residential Ornamental
Fencing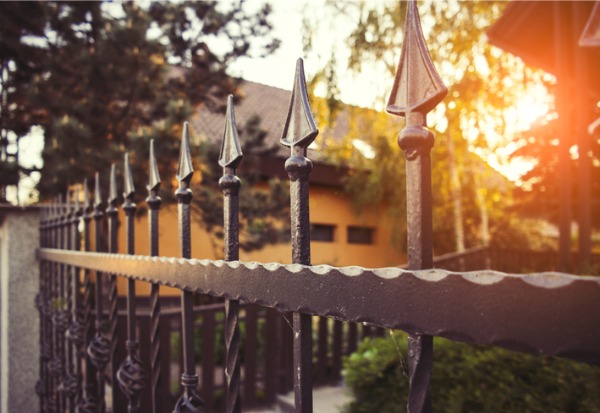 Embrace the Elegance of Ornamental Fencing
Your home has a sophisticated style—a unique and artistic charm. You need a fence that will match the character of your home. Aluminum and steel residential ornamental fencing products offer a timeless beauty that will complement any yard. Choose Hohulin Fence to help find your perfect fencing match. Hohulin Fence offers many fencing options for homeowners across Central Illinois. Our top priority is finding the right ornamental fence tailored to your unique taste, landscape and budget. And for more than a century, Hohulin has been helping homeowners across Central Illinois do just that.
Why Choose Metal?
Metal fences are unlike any other fencing product. The strength, durability and longevity of metal fences are unmatched! The beauty and aesthetic appeal of a metal ornamental fence simply can't be beaten. If you want to add more class and style to your home while increasing your property's value and security, ornamental fences are the perfect choice. With ornamental fencing, you can expect:
Aesthetics: Ornamental fences, with their intricate designs and finishes, significantly enhance the visual appeal of your property. They come in various styles and can be customized to match your home's architectural style.
Durability: These fences are usually crafted from high-quality materials such as steel or aluminum, ensuring they withstand harsh weather conditions and last for years with minimal maintenance.
Security: While beautiful, ornamental fences also provide a strong barrier, deterring unwanted intruders and keeping your home and yard safe.
Value: Adding an ornamental fence can increase your property's resale value. Potential buyers often appreciate the extra security and aesthetic appeal that these fences bring.
Easy Maintenance: Unlike other fencing options, ornamental fences require little maintenance. They won't rot or warp like wood, and their finish often includes rust-resistant properties.
Versatility: Ornamental fences can be used in various settings – residential, commercial, and industrial, providing an elegant solution for many fencing needs.
Choose the Best Fence Type
Can wrought iron fences stand up against the elements? Are aluminum fences strong enough to withstand strong winds and flying debris? Is there an ornamental fence type that works best for your property? Hohulin Fence can help answer all your ornamental fencing questions! With over 115 years of experience in the fencing industry, we've learned a thing or two about expert fence installation. When choosing from Hohulin's ornamental fence selection, our options include: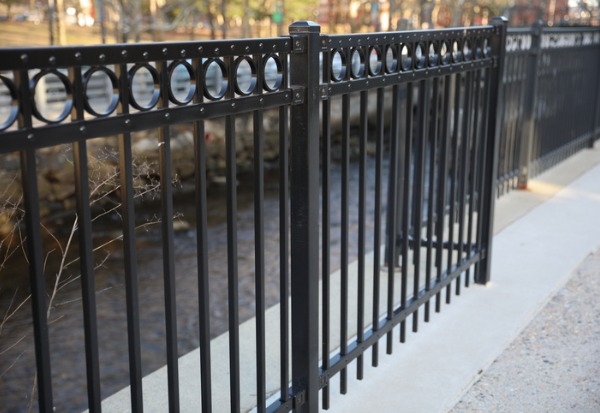 Courtyard Aluminum Ornamental Fencing by Digger Specialties
With Diggers' state-of-the-art powder coating facility, they offer AAMA 2604 powder coatings in various satin, fine textured, and multi-colored finishes. Aluminum ornamental fencing is an economical and maintenance-free solution to add sophistication and elegance to your yard. Digger offers a lifetime transferable warranty and is made in the United States. Click here for Courtyard styles and colors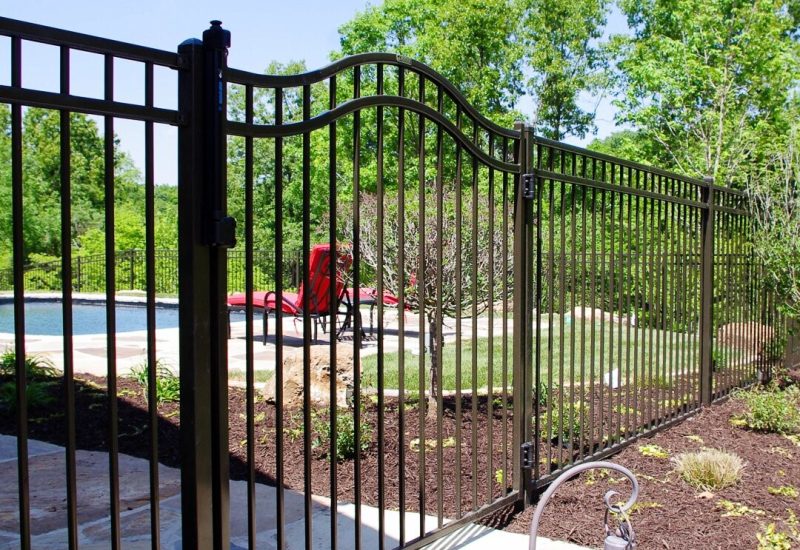 Ameristar Steel Fencing
Ameristar's Montage line of ornamental fence is the leader in residential steel fencing. Steel fencing is popular among homeowners looking for additional strength over aluminum ornamental. Residential Montage has an e-coat, maintenance-free finish and a 20-year warranty and is made in the United States. Click here for Ameristar styles and colors.
Choose Hohulin for Your Ornamental Fencing!
Investing in residential ornamental fencing is one of the best decisions you can make for your property. To ensure you receive the best fencing products installed by the area's leading fence contractors, give the experts at Hohulin Fence a call! Learn more about our residential and commercial fencing or request a quote by contacting 309-965-2241. We are located at 116 S Harrison St, Goodfield, IL 61742.