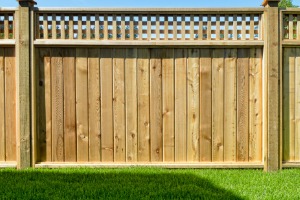 Top Benefits of Installing Residential Fencing in Champaign IL
Hohulin Fence provides a wide variety of options when it comes to residential fencing in Champaign IL. Give your trusted local source for fencing since 1897 a call today at 309-965-2241.
We understand your fence must match the needs, taste, and budget for your family. With that in mind, we offer the following products when it comes to residential fencing in Champaign IL:
Contact us today for a free estimate on your residential fencing needs. If you are unsure on whether you want fencing, please consider the following benefits that your property will get from adding a fence.
Keep Your Family Matters Private
You immediately add privacy when you install residential fencing in Champaign IL. When you and your family want to relax in your yard, you do not want to worry about nosy neighbors. Whether you want to watch a movie, go swimming, or hold a backyard barbecue, you can relax out of view of prying eyes with a privacy fence.
Add Security to Your Property
You can prevent pests and wildlife from entering your yard and deter criminals by securing your home with residential fencing in Champaign IL. SafeWise reports that fences that intruders would find difficult to climb or breakthrough will offer you the most protection against theft. Therefore, you can better protect your property by installing some of our great fencing products.
Keep Trespassers Out by Marking Your Property Line
Whether you have a small yard or a large farm with lots of acreage, you can keep trespassers off your property with residential fencing in Champaign IL. Setting up a fence is the best way of marking where your land begins and ends. It will help you avoid disputes with your neighbors. Plus, fences can help you plan how much space you have when making additions or renovations to your home.
Increase Your Property Value
You can improve your curb appeal and boost your home's resale value with the installation of residential fencing in Champaign IL. Most realtors will tell you that home buyers mention fencing as one of their "must-have" features when deciding which home to purchase.
Add Protection from the Weather
Severe windstorms can blow through Central Illinois with little notice. However, you can stay ready for bad weather with residential fencing. Your fence can provide a break against high winds, and make sure your property will not blow out of your yard.
Keep Pets Safe and Secure
If you are a dog lover, you need residential fencing. Fencing offers the best way to keep your furry friend from getting loose and bothering neighbors. In addition, you can keep potentially dangerous wildlife away from your beloved pet.
Contact Us for Residential Fencing
When you need residential fencing, you need to call Hohulin Fence at 309-965-2241. We can respond quickly with a free quote on your fencing needs. Plus, you receive all the benefits of working from the top local fencing provider since 1897. In addition, we can also handle all your commercial fencing needs, too.