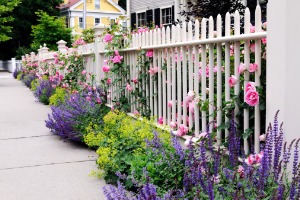 Top Local Pros for Residential Fencing in Washington IL
Hohulin Fence contractors are top-rated local professionals who install the best residential fencing in Washington IL. You can count on our years of experience and quality products to bring you the best solutions. Since 1897, we have served as the top local fence company for sales and installation in Tazewell County. After all, we became the first company in the country to manufacture chain link fabric for fencing. Also, our company is one of the first in the Midwest to build sliding overhead gate systems.
Hohulin Fence can provide options on colors and styles to help you find exactly what you want for your home. We offer iron, wood, vinyl, and chain link fencing products that are customizable. If you are unsure what you want, that is okay. Consult with our fencing to get an idea of what might work the best for your home. Give our team a call now at 309-965-2241 for a free consultation to talk about residential fencing. If you are shopping around, use our quick and simple contact form to get a quick quote.
The Benefits of Residential Fencing
A sturdy new fence provides a lot of great benefits to your home. Whether you want more privacy, better safety, improved security, or more curb appeal, Hohulin Fence can help. With our residential fencing in Washington Il, you can get the following:
More Peace and Quiet – If you live near a railroad, busy intersection, or a neighbor who works on cars, you probably hear a lot more noise than you want. One way to help reduce all that noise is to install residential fencing in Washington IL. Fencing can create a barrier around your yard that will bounce some of those sounds back and away from your property.
Added Property Resale Value – The housing market is competitive. If you are looking to make your home more valuable, you can make it more marketable with residential fencing. After all, some home buyers cross homes without fences off their shopping list. Even if you are not looking to sell your home right now, it never hurts to make improvements that make your property more valuable.
Insurance Cost Savings – You may not realize it, but you can save on insurance premiums by installing residential fencing in Washington IL. Added security fencing like features get factored into the calculation of your rates. Therefore, you should let your agent know if you install new fencing. It can save you big!
Pick from Many Different Residential Fencing Options
We understand that you want your home to feel like home. After all, you spend most of your time there and want your visitors to feel welcome. So, we will not force you into choosing any fencing products that do not meet your desired specifications. In fact, we provide many different products to make it easier for you to find exactly what you want. Therefore, call Hohulin Fence, for any of the following products: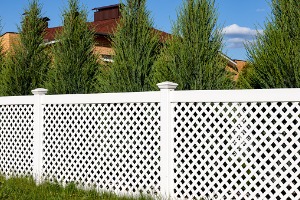 Contact Us for Residential Fencing in Washington IL
Count on the oldest and top-rated locally owned fencing company when you want residential fencing in Washington IL. The experts at Hohulin Fence will provide you with superior services and products. After all, that has been the Hohulin way since 1897. Request a free estimate today. Fill out our online form or call 309-965-2241 for more information.