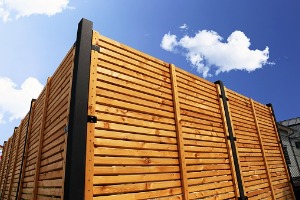 Stay Safe and Secure with a Privacy Fence in Springfield IL
If you're in love with nature and the outdoors, you want a yard where you can spend the majority of your time. But, without a privacy fence in Springfield IL, you're stuck staring at your neighbors and accidentally listening to every conversation around you, not to mention loud dogs or rambunctious children invading your personal space. There's only one solution to your predicament, and one company who can help with affordable pricing and the best fencing products: Hohulin Fence.
Hohulin Fence has been in the fencing industry for over 100 years. We were founded by the Hohulin brothers and are still a family-owned business to this day. Our products are used by businesses and households alike, often for the same uses. Furthermore, we only hire the most experienced contractors, so you're always satisfied with your fence installation.
Get the Most Out of Your Privacy Fence
There are several advantages to having a privacy fence, privacy not being the least among them. Whether you're looking to spruce up your home or protect your property, our fencing products get the job done right.
Beauty – We offer fences in numerous styles and materials so that you can match your fencing to your home and personality. Your new fence is as much an accessory to your home as it is a tool for you to use.
Security – A tall and strong privacy fence can offer security and be a deterrent to "would-be" intruders. As mentioned by Safewise, a home security company, privacy fencing is useful if looking to protect your home.
Shelter – Any flowers, fruits or veggies you grow in your backyard are at the mercy of wild animals and severe weather. However, by installing a privacy fence around your backyard, you can give your garden some shelter. The same goes for any patio furniture or belongings you may have on your property.
Safety – Worried about your kids or animals getting away from you while playing in the backyard? Worry no more with the addition of a sturdy privacy fence. Keep your family safe and in one place.
Noise – From loud neighbors to noisy traffic, you sometimes can't find the calm and peace you're looking for in your backyard. However, with the addition of a privacy fence, you can significantly reduce noise pollution spilling onto your property. A privacy fence works to dampen noise from the outside.
What More Can Hohulin Fence Do for You?
As a fence company for Illinois with some of the most experience in the industry, we offer various other fencing products and services. So, after you've looked at what we provide for a privacy fence in Springfield IL, check out what else we have to offer: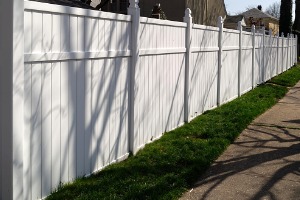 Commercial
Residential
Contact Our Office
Hohulin Fence is the fencing company to call when you want a strong, beautiful and effective privacy fence in Springfield IL. If interested in what we have to offer, call us today at 309-965-2241 for a free estimate. Also, we are located at 116 S Harrison St, Goodfield, IL 61742.