Look to Us for the Commercial Fencing Urbana IL Businesses Need
A commercial fence can help you protect your inventory, customers and employees. It can also offer an additional layer of security to keep intruders out. Where do you go for that? Check out the made-in-the-USA fences installed by Hohulin Fence. Our local company installs durable fencing systems for commercial uses, backed by a family-owned business with a long track record of excellence. Offering the highest level of satisfaction and service, we give you the commercial fencing Urbana IL businesses need. That's because we've been making quality fences for more than 120 years, helping clients just like you fortify their properties. Therefore, as a growing business, you need the peace of mind that a durable, secure fence can afford.
We offer these fences designed for a variety of commercial uses:
Why Us?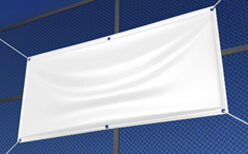 There are many reasons why you should select us for your new fence. First, we have been providing businesses across the Midwest with top-rate commercial fencing, gate and railing products since 1897. Thus, Hohulin brings the experience and knowledge necessary to make it happen, no matter how you define your commercial space.
When you need to depend on high-quality, custom-built products, depend on Hohulin. The products and services we offer will meet and exceed your needs, backed by a 100 percent commitment to your satisfaction. Chain link fences…vinyl fences…privacy fences…snow fences: we can accommodate anything. The bottom line is that you enjoy the optimal fence for safety, protection and beauty.
Consequently, our experts can install the exact type of fencing that's right for you, whether you want to protect your school's baseball field viewing area or shield a dumpster from public view.
Contact Hohulin Fence in Urbana IL
In conclusion, to check out more on our fencing in Urbana IL contact us at 309-965-2241. Alternatively, you can email us at info@hohulinfence.com. We are headquartered at 116 South Harrison Street in Goodfield, IL.